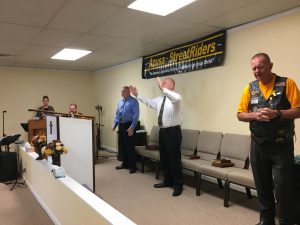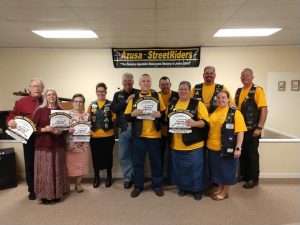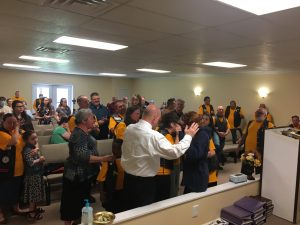 If you would ask several different people how to measure success, you would no doubt get several different answers. With each event, comes the desire for everything to go smoothly, everyone to have a good time, to enjoy riding, and have good fellowship and church. However, everything we deem important for success, dims in comparison to how God views it. This year, we had some great fellowship, some awesome riding, and good times. We had some breakdowns on our ride, and I began to be concerned with making sure everyone was having a good time. It was in that moment, God reminded me, it's not about the ride, it's about souls. To see a young lady give her heart to God during Biker Sunday service made everything fade in the distance, as we rejoiced with her. Sometimes we have to be reminded, although there is good times when we ride with our brothers and sisters, we do what we do for the harvest of souls. Looking forward to what God is going to do in this ministry!
I want to extend a heartfelt thank you to all the ASR members that went to the hospital Friday evening to pray for mom, the staff, the patients, and Bro Beall. God met with us there, and I am believing the report of the Lord!
I want to give special thanks and honor to Bro Randy Hennigan, for bringing an anointed Word from the Lord.
It was an honor to become a chapter during our Biker Weekend. I want to welcome our new members of the Appalachian Chapter.
Kathy Roat, Roger & Wanda White, Hubie & Andrea Harper, Delbert & Tina Hayes, Bill & Chere Monk
God Bless,
Jeremiah Hayes (Bullfrog)
The following two tabs change content below.

Latest posts by Jeremiah Hayes (see all)