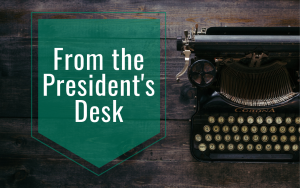 Wow where has 2023 gone and just like that we are at the end of another great ASR season. I am so looking forward to what the Lord has for ASR in 2024 and what new doors will be open. Our theme for next year is Taking It To The Streets.  State chapters we need your chapters more motivated this year to be the atmosphere changers where ever you ride to. Also I would like to ask each state chapters too  try to support all chapter events in your state. Unity is key. Also try to get out to other none ASR state events. Here is where you make a difference and make  those contacts. And to let everyone see who you are and who you ride for.
Our season starts of on March 1 with Bind The Strong Man. The locations of BTSM are listed in our rumblings newsletter and on both our group Facebook group pages.
I will keep the up coming event list updated as  those events  are created in the event section. It is important to create your events in the event section. If not and you only make a post of your event on our group pages. It will only get lost and buried through other posts. If you can't figure out how to create your event on the group pages. You can email your information to the board. And it will then get created.
I am so looking forward to the national rally in Omaha,Nebraska this year. The hotel information will be posted on our Facebook group pages and on the website in December. This way you can start making your plans to attend the national rally.
Also I am excited for the Black Hills South Dakota Ministry Tour that Brother Jeff Keck has planned. It leaves Omaha on Sunday after the rally. August 4-10. We will have more information on this at a later time and  post it  on our Facebook group pages soon.
Sister Zerby will be getting ready to start sending out 2024 Invoices. I ask to be patient with her since this will be her 1st year doing invoices. So for the months of January and February please keep an eye on your email for them. If you have changed your email it is your responsibility to send your changed email to the board. Remember that your yearly dues is what  keeps this ministry running.
Well I had a vision of a great ASR gathering.
When Laureen and I  went to the Ohio State Reformatory. We took the Ohio the tour.  This is the place where they filmed the move Shaw Shank Redemption. I thought man would this be a cool place to have a ASR gathering. Then I thought a little more. Wouldn't it be neat if we could put our bikes in a nice line down on one of the cell blocks for a great photo shoot. I am working with the director of operations at the reformatory to see if they can make this happen. If so it would be either be in May or June. They also have an area to rent out inside if we would go the catered route. Hope to have all the information together  real soon. And all have it posted on our group pages.
Last I would like to wish you all a very blessed  Merry Christmas this year.
Michael Theodore (Theo)
International President