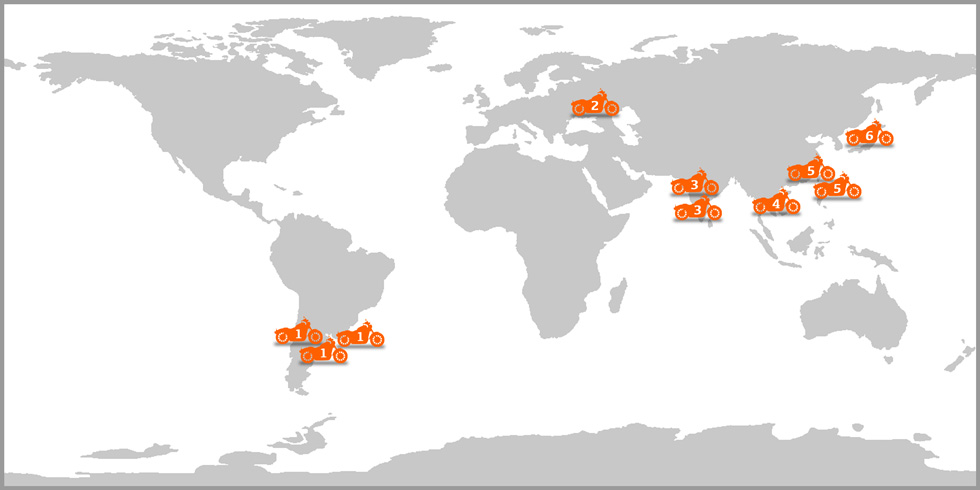 Click here to access the "Motorcycles for Missionaries" map on the ASR site.
A quick summary: Uruguay has received three (3) motorcycles ~ Missionaries: Michael & Ivonne Walmer; Russia has received one (1) motorcycle ~ Missionaries: Robert & Sheri Moses; India has received two (2) motorcycles; Cambodia has received one (1) motorcycle; Taiwan has received two (2) motorcycles ~ Missionaries: Chris & Tiffany Bracken and Tom & Sandra Bracken; Japan has received one (1) motorcycle ~ Missionaries Ed & Naomi Hosmer.
How is your local ASR chapter doing on your fundraising toward this worthy cause? Do you have fundraising ideas or success stories? Log into the ASR Forum and let us know!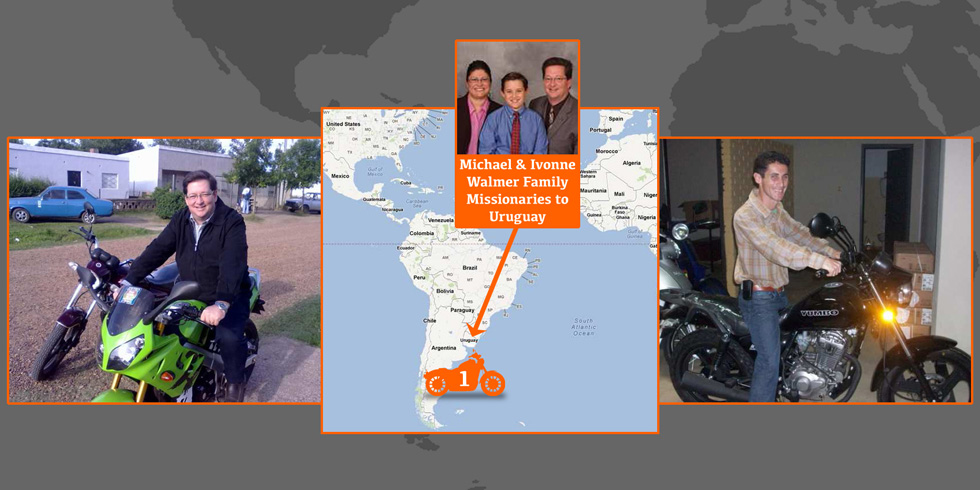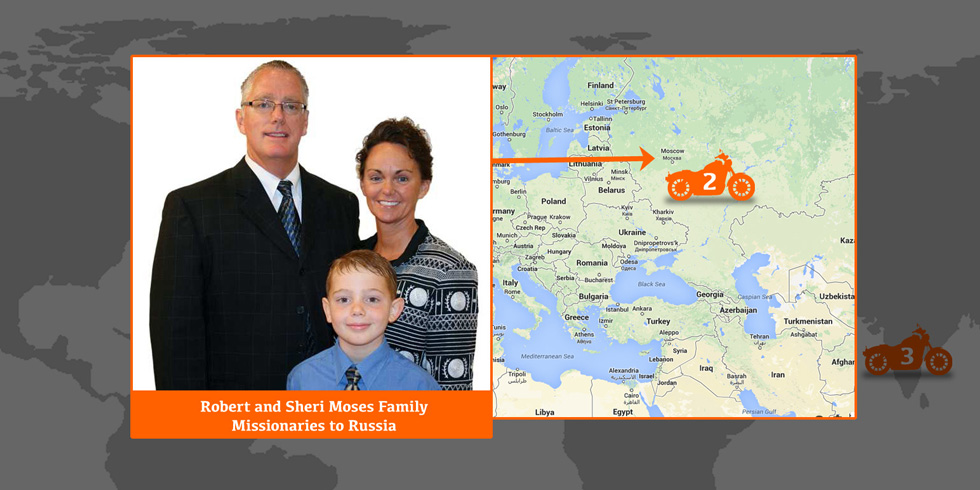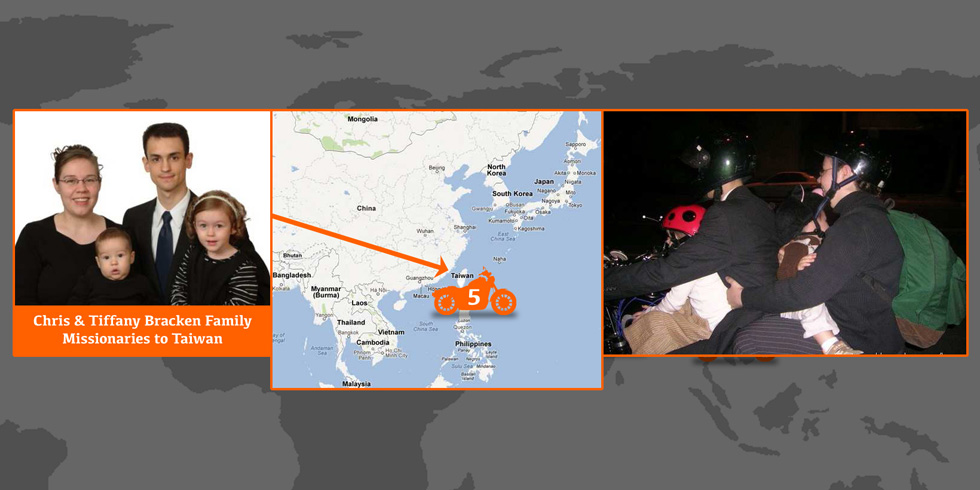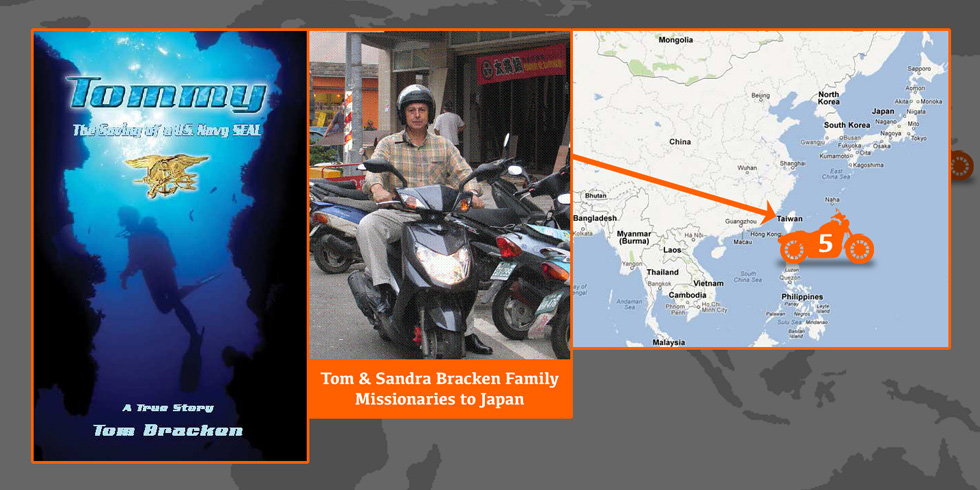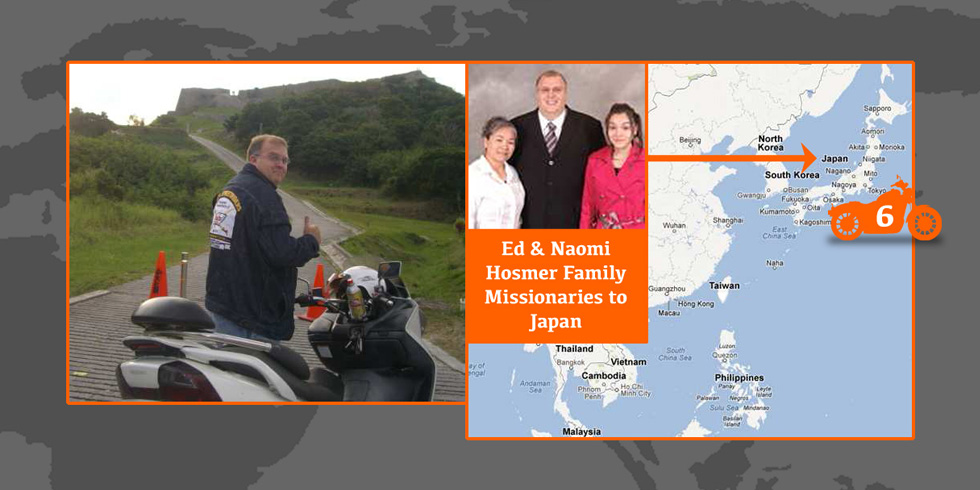 About Motorcycles for Missionaries
Being a motorcycle ministry, Azusa StreetRiders has a goal to help further the apostles' doctrine by providing motorcycles, motor scooters or even bicycles to missionaries on foreign fields. In many countries, the best and sometimes only means of reaching certain people with the gospel of Jesus Christ is to ride a two-wheeled vehicle to remote locations or in heavily congested traffic areas where cars can only move at a snail's pace. To us, the dedicated missionaries who use two-wheeled transportation are truly brothers in arms. To this end, Azusa StreetRiders has a goal to purchase as many motorcycles or motor scooters as possible each year and place them in the capable hands of foreign missionaries to use in their work. We've set up a special account and are funding it through local fundraising events. Your help is needed. There are lots of ways you may be able to help: by participating in fundraising events and riding with us, by sponsoring such events, by volunteering time to help, and/or by donating food or merchandise to help make events successful. Of course, anyone may also donate directly.
The following two tabs change content below.
Doug Joseph is a Christian husband, father, pastor, teacher, and author. He resides with his wonderful family in beautiful West Virginia, which has the best curves in the world for motorcycling with friends. He has authored both fiction & nonfiction. His nonfiction works include "The Life and Ministry of Billy and Shirley Cole," an official memoir of two great heroes of the faith, and (co-author of) "The Book of Salvation," a soulwinning tool made for bikers. His works of fiction comprise the ongoing "Skyport Chronicles" consisting of "New Immortal," "Tesseract," and "The Last Bye." Doug is also the radio host for "Voice of Truth," which is heard weekly across north-central West Virginia on News-Talk WAJR, 103.3 FM. He blogs at www.DougJoseph.net.
Latest posts by Doug Joseph (see all)