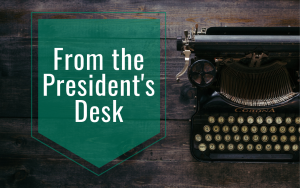 A little note when we are representing ASR.
Everywhere we go, someone is always watching us. I pray we exhibit Christ in all we say and do. Let your life be a loving witness to the beauty of salvation. Be the light. Be the atmosphere changer.
Michael Theodore (Theo)
International President
The following two tabs change content below.

Michael Theodore is married to Laureen, and both are devoted followers of Jesus Christ. Michael serves the Azusa StreetRiders Motorcycle Ministry as both National Road Captain and as Ohio District Coordinator. He is passionate not only about riding, but also using motorcycles as a witnessing tool to affect souls for the Lord Jesus.

Latest posts by Michael Theodore (see all)