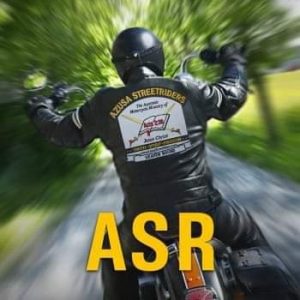 Praise the Lord all hope all is well with everyone. It has been a busy ASR traveling month in September and coming up in October for me. I can't believe we are winding down with events. I look forward to these events. With that said, now is a good time to start your planning for your 2024 events. The board has been busy adding a few more state coordinators.
Don Wallace– Ohio
Austin Seaton– Illinois
Todd Colosimo –South Carolina
Johnny Carr –Louisiana
The board has also been busy selecting regions for 2024 Bind The Strong Man. We we will have those locations set for you next month. So you can start planning on attending one of the BTSM locations.
Also, Brother Jeremiah Hayes and Brother Scott Culver are working together to add more state and regional Chaplains for us.
I will ask that you continue to pray for this board as we move forward. We are so excited to see what the Lord has for us in 2024.
Lastly, I want to thank all the chapters. All the membership with the awesome giving towards Motorcycles for Missionaries. We are able to purchase 15 motorcycles this year. Thank you, Tom Harding, for your hard work with this. Thank you, Robert Thompson, for seeing this, though. The total amount was $25,850. Thank you all. May the Lord truly bless you.
Michael Theodore (THEO)
International President
The following two tabs change content below.

Michael Theodore is married to Laureen, and both are devoted followers of Jesus Christ. Michael serves the Azusa StreetRiders Motorcycle Ministry as both National Road Captain and as Ohio District Coordinator. He is passionate not only about riding, but also using motorcycles as a witnessing tool to affect souls for the Lord Jesus.

Latest posts by Michael Theodore (see all)