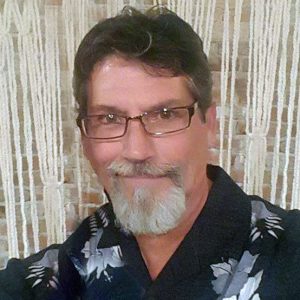 Greetings to my ASR family in Jesus' name!
This is my first letter to you all as your new National Road Captain, and I'm pleased to have been appointed this position! I sincerely look forward to working with each chapters RC to help with ideas and making our riders feel safer as we travel this highway to Heaven together!
I would like to take this moment to give Jesus my praise for saving my life both physically and most importantly spiritually! I hope this hits home for someone other than myself. I know those of you that were at the National Rally this year heard my testimony but for those that wasn't there, here it is.
I loved motorcycles and started riding at a young age. My dream was when I got old enough, I wanted to join the hells angels. Working my way up, so to speak, I join the Satan's escorts which was the local chapter of my town and dove full blast in the club for 5 ish years, became the RC, headed up the other 1% clubs that came thru town, etc.; but GOD!!! He had other plans for me! I married my first love, Serrena, we got back into church, rode alone; but GOD! He gave us Azusa StreetRiders!! Tho we did what we felt was being faithful to church and God, things in my life were seemingly always, I! I built our business, I bought this or that, I'm doing this or that, then after 40 years of riding I have an accident. I'm questioning God why? What is this all about? The question why started including why didn't you just take me?? Serrena and I were not going to be able to make the National Rally this year, but GOD!! He had my answers for me waiting on this trip, so He made a way for us to go! On the way, Serena and I were discussing my questions and then BOOM!! There was this billboard on the side of the road big as life with Jesus on it that says, "I DIED FOR YOU, LIVE FOR ME"; WOW!! Then there came our ASR family and all the love you all showed us and then, the services!! Man, you talk about an answer from God! Serrena and I came home with a different view on how we wanted to go forward serving God! He showed me that even in my darkest moments, when we thought we may lose our business, due to the fact that I was limited between the bed and recliner for a couple months, and not able to work. My helpers weren't ready for the lead position and became overwhelmed with this task all of a sudden, they quit on me! But GOD!! He showed me, us that He was right by our side and that He had this!! I learned everything I do, say, feel, go, have and will have is because of Him, PRAISE GOD!!
Another major thing I learned, while involved with doing something for the Lord, I allowed myself to be distracted and got too close to the edge. In so doing, my accident. Thankfully, I was surrounded by my family in the Lord who picked me up, stood by my side and knew how to pray!! I see this as a great correlation with our walk with God. As we are closer to the coming of Christ, we need to remain focused on our intended purpose and not allow Satan to distract us causing us to fall! If we do see a brother or sister that falls, lets lift them up and help them get back on track so we can finish this ride to Heaven together!!
Jon Weber (TIGGER)
National Road Captain
NE Indiana chapter
The following two tabs change content below.

Azusa StreetRiders National Road Captain

Latest posts by Jon Weber (see all)