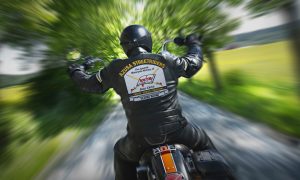 Save the dates April 14-16,2023
 "The Pilgrimage"
Myrtle Beach,SC
Host Church is CLC
124 April Gray Lane
All ASR members, former members, and friends invited.
4/14 (Fri), 5:00 PM, Meet-N-Greet at CLC Church
4/15 (Sat), 7:00 AM, Breakfast (Location TBA)
4/15 (Sat), 9:00 AM, Promo Video/Testimony Recording at CLC Church
4/15 (Sat), 6:00 PM, Dinner (Location TBA)
4/16 (Sun) 10:30 AM, Biker Sunday at CLC Church
4/16 (Sun) 1:00 PM, Lunch/Bike Blessing at CLC Church
Host hotel and more information to come at a later date.
Contact Fred Beall for more info
Fred.Beall@azusastreetriders.com  843-450-6200
The following two tabs change content below.

Michael Theodore is married to Laureen, and both are devoted followers of Jesus Christ. Michael serves the Azusa StreetRiders Motorcycle Ministry as both National Road Captain and as Ohio District Coordinator. He is passionate not only about riding, but also using motorcycles as a witnessing tool to affect souls for the Lord Jesus.

Latest posts by Michael Theodore (see all)