Thank you to all who came to New Straitsville!
What a great service! 2 refilled and 1 first time Holyghost!
Friday night started with Pizza at the hotel, Saturday morning was the ride with prayer at Sis Phillips front lawn praying for her healing from cancer as first and most important stop of the day!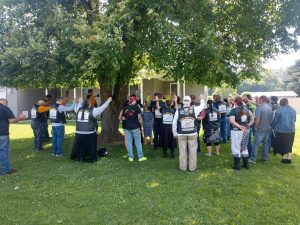 Then rode through the hills to Cornerstone church in Circleville Oh and had great lunch ready for us.  Thank you Cornerstone and Gary and Sheri Miller!
Then we took different route through the hills back to Logan to get ready for meet and greet at Olde Dutch restaurant where buffet was provided by New Straitsville United Pentecostal Church.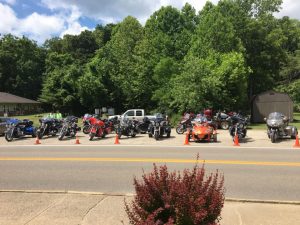 Sunday morning Service! Oh what a service!
During the service I was able to give honor and thankfulness to Rev David and Sis Karen Murphy retired pastor and first lady in Niles Ohio as well as Rev David  and Sis Jeanie Showalter  retired pastor and first lady of Omaha Nebraska. These 2 couples have paved the way for so many souls to be saved and both have now passed the torch to their children to continue pastoring.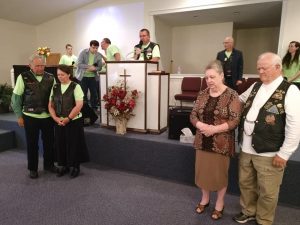 We were blessed to have Rev Mike and Sis Debbie Coram of Stedman North Carolina to bring us what God put on his heart 18 months ago for this service. Let me tell you, it was worth the wait! Thank you Bro Coram!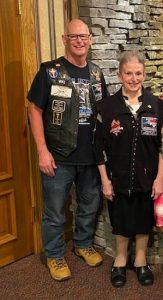 Thank you to all who helped and were involved in our biker weekend!
Please join us June 25&26, 2022 for our 6th annual Biker Sunday being preached by our Vice President Bro Randy Hennigan!
The following two tabs change content below.

Latest posts by Tom Thompson (see all)