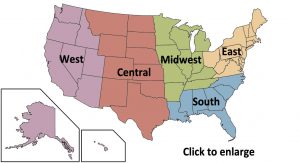 Connecticut
State lawmakers are considering a bill that would require helmets for all motorcycle riders and passengers younger than 21. A similar bill passed the house in 2019,but failed in the state Senate.
Minnesota
H.F. 3699, introduced in the Minnesota House, and companion bill S.F. 3605 in the Senate would require the state to move to an E15 blend of vehicle fuel. If the bills become law, Minnesota would be the first state to require the use of the fuel, which contains 15 percent ethanol by volume. The national standard for fuel is E10 (10 percent ethanol by volume). The bill would exempt fuel sold at airports, resorts,marinas, houseboat rental companies and fuel sold for use in motor sports racing, collector vehicles and off road use. The legislation also requires retail stations to provide one fuel pump with a dedicated hose nozzle dispensing a fuel blend containing 9.2 to 10 percent bio fuel for use in vehicles-such as motorcycles that are not approved by the U.S. EPA for use with more than 10 percent ethanol.
OHIO
Ohio Gov. Mike DeWine signed into law a bill that allows motorcyclist to wear earplugs or earphones for ear protection while riding. Ear plugs can help protect riders and passengers from potential damage to their eardrums from exhaust and wind noise. The bill was supported by the AMA and ABATE of Ohio.
Utah
House Bill 101 would require hands-free use of cell phones, except for "one-touch or one-tap operation and would elevate distracted driving to a primary offense. Currently, distracted driving is a secondary offense in Utah, meaning law enforcement authorities cannot ticket drivers for the offense unless they were stopped for another infraction.
Michael Theodore
National Road Captian
The following two tabs change content below.

Michael Theodore is married to Laureen, and both are devoted followers of Jesus Christ. Michael serves the Azusa StreetRiders Motorcycle Ministry as both National Road Captain and as Ohio District Coordinator. He is passionate not only about riding, but also using motorcycles as a witnessing tool to affect souls for the Lord Jesus.

Latest posts by Michael Theodore (see all)