2022 is now in our rear mirror and I am for one am already looking forward to another great year in 2023 for the Azusa StreetRiders ministry. Needless to say, it's been a precarious year for many of and this ministry, some good and some bad however all in all we have been blessed and have been a blessing to so many. In this year we has seen soul saved, baptized in Jesus name for the first time and filled with the Holy Ghost, we have experienced people healed by the power of God and we have prayed for many, many sick and hurting people. We have ministered to those in need, including each other. We do all of this for the glory of God and it's my prayer moving into this next year that we continue to do so.
We have lost a dear member this year whom was loved by many. Bro Norman (Roadkill) Knight. A long-standing active member of the Azusa StreetRiders Ministry. Bro Norm, you will be missed!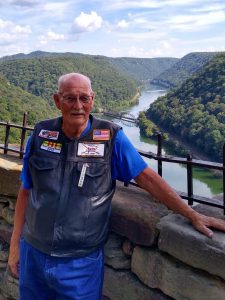 In 2022 we have again broken our own record for Motorcycles for Missionaries fundraising this year with a total offering being $31,625.00. I would like to thank each and every one of our members and supporters that gave so much that so many can be blessed. Only in eternity will we know the effect of what has been done this year by this ministry. I would also like to thank Bro Chuck Austin and Bro Terry Metheny, their respective chapters and all those that supported Motorcycles of Missionaries by purchasing raffle tickets. Between the two drawings they were able to raise $11,460.00. That was a Great Idea guys.  I know that Justin Lehman and Bro Clarence Earp also thank you. Bro Tom Thompson thank you for giving Bro Earp the Harley Softtail, just in case there was anyone unaware Bro Tom actually won the drawing for the Bike and gave Bro Clarence Earp his winnings, very generous act on Bro Tom's part.
Recipients this year of a motorcycles for missionaries is as follows:
UPCI Global Missions:

Africa Region – $16,650
Zimbabwe – Missionary Mike Long
3 motorcycles needed at $1,600/each = $4,800
South Africa – Missionary Nicky Sisco
3 motorcycles needed at $1,500/each = $4,500
Democratic Republic Of Congo – Missionary Nicky Sisco
2 motorcycles needed at $1,600/each = $4,800
TOGO – Missionary Ken Cantrell
3 motorcycles needed at $850/each = $2,550
Asia Region – $5,500
Golden Triangle (Myanmar) – These bikes are purchased new in Thailand and brought across the border to Myanmar.
Missionary: Lynden Shalm, Golden Triangle; Supervising Pastor and Main Contact:  G.T. Robert
1 motorcycle needed at $1,700 (Honda 125cc)
2 motorcycles needed at $1,900 each = $3,800 (Honda 150cc) = Total:  $5,500
$23,865 total gift and a love offering of $1,715 for the UPCI Global Missions Department
ALJC World Missions Department
South Africa
Bro Randy Watts – $4,000
Philippines
Bro Mark Naimy – $2.600
$6,600 total gift plus a love offering of $600 for the ALJC Foreign Missions Department
Our "Bind the Strongman" Prayer Conference is all set for March 3rd and Bro Theodore has done an excellent job promoting our first event of 2023. Let me encourage everyone to be a part of this kickoff event I know for some it may be a long distance to get to one of the "Bind the Strongman's" posted location that we have. If that's the case join with others in your local area, set this time aside for prayer perhaps at your local church or in your home. The location doesn't matter it's the participation that makes the difference.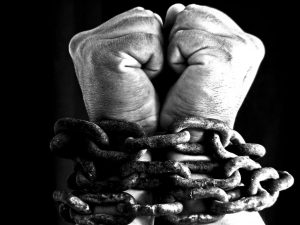 Moving forward I just want to say that I would really like to see 2023 to be a banner year for our ministry. There's no doubt that the Lord is coming soon and all of us need to be about our fathers work and that work is to spread the gospel to every man, woman and child that we come in contact with. I would ask as I have in the past any Azusa StreetRiders event scheduled in 2023 that we build in some kind of an outreach in order to witness to lost souls. They don't necessarily have to be bikers all they have to be is loss or discouraged. We reach for the lost and always have a kind word of encouragement for those who have little or no hope, this is what were about, this is Azusa StreetRiders Ministry.
In addition, I would like us to look inward to those within and associated with this ministry that need this fellowship, need our words of encouragement and strength that comes when "iron sharpens iron". I will be transparent there have been times when my discouragement has faded because of a "good word" from a fellow Azusa StreetRider member. A brother or sister that through his/her personal ministry the Lord moved upon just to call me, out of the blue with a word of encouragement and advise, especially this year especially right now. This ministry is unique, our membership is unique and I have had a hard time finding a ministry quite like this anywhere "But ye are a chosen generation, a royal priesthood, an holy nation, a peculiar people… "Yes let's reach the lost, encourage the downtrodden but also let's be a blessing and an encouragement to each other and the Bible teaches that right along with Acts 2:38 Let's not seek the whole world and lose one of our own …..
In closing I wish to extend a safe and Happy New Years to all of you may the Lord Bless and keep you and yours. Keep the Faith, Stay the Course, look up he's coming soon!
The following two tabs change content below.

Robert Thompson serves as President of Azusa StreetRiders International, the Apostolic Motorcycle Ministry of Jesus Christ.

Latest posts by Robert Thompson (see all)