I need to apologize to brother and sister Zerbe from the Solid Rock Worship Center Chapter in Cedar Springs, MI They had a  couple of members  join back in September and for some reason I missed them in our welcoming New Members message so at this time I would like to welcome Bro D. Kevin Willis and Bro Chance Willis to the Azusa StreetRiders from Traverse City Michigan.
Welcome (Old) Members were glad to have you part of the greatest apostolic motorcycle ministry anywhere.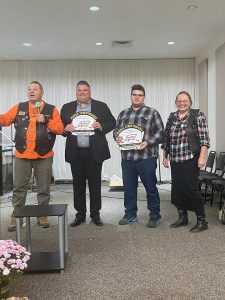 Going forward if anyone has pictures of the patch ceremony or even pictures of our new members please send them and we will do our best to get them posted on the Rumblins.
The following two tabs change content below.

Robert Thompson serves as President of Azusa StreetRiders International, the Apostolic Motorcycle Ministry of Jesus Christ.

Latest posts by Robert Thompson (see all)