From David Scott
Central Missouri Chapter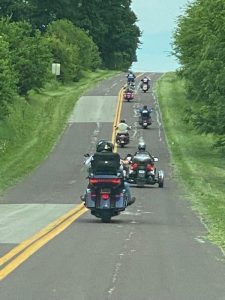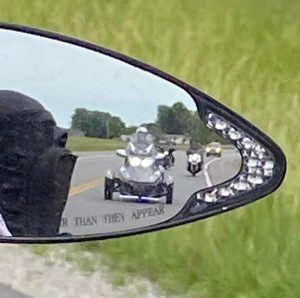 The Central Missouri chapter recently held their second annual biker weekend. On Saturday, May 28th, we had 20 bikes and three chase vehicles show up for our ride, a number that doubled last year's attendance. People came from all over Missouri, and one couple drove all the way from Alabama to be with us. We also had several members of a another Christian motorcycle group, Sons of Salvation, join us for the weekend. We gathered at Landmark Church in Jefferson City for a delicious breakfast served by the ladies at the church. After prayer and planning, kick stands went up and the ride began. We traveled 150 miles through the central Missouri countryside and stopped in Sedalia for lunch and fellowship. The ride ended back at the church where we grilled some burgers and dogs, ate, and just enjoyed each other's company. Unfortunately, about half of our attendants had to head back home Saturday evening to be in their own churches on Sunday. We did have about 11 bikers and spouses in attendance in at Landmark for a great service, where ASR was promoted and an offering was collected for Motorcycles for Missionaries. Afterward, a few of us that were left gathered together at a local Mexican restaurant to have lunch and say our goodbyes. Mark your calendars now for Memorial Weekend 2023 in Jefferson City Missouri. We look forward to seeing you!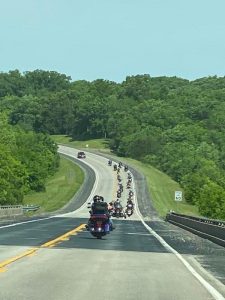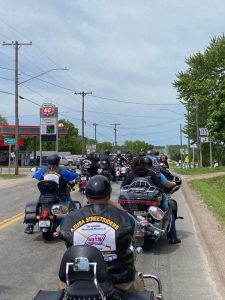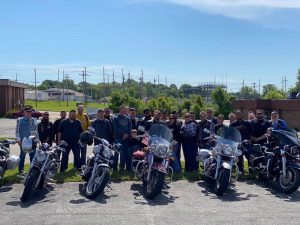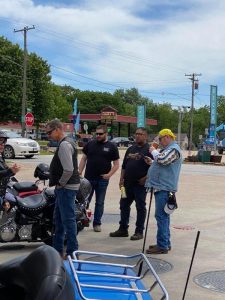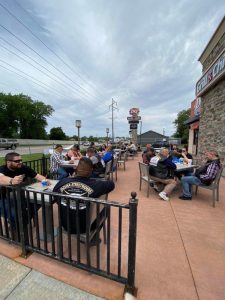 David Scott.
The following two tabs change content below.

Michael Theodore is married to Laureen, and both are devoted followers of Jesus Christ. Michael serves the Azusa StreetRiders Motorcycle Ministry as both National Road Captain and as Ohio District Coordinator. He is passionate not only about riding, but also using motorcycles as a witnessing tool to affect souls for the Lord Jesus.

Latest posts by Michael Theodore (see all)