From Ron Condon Toledo,Ohio Chapter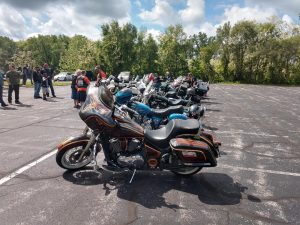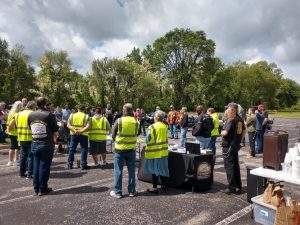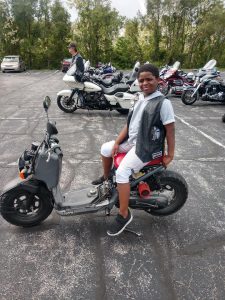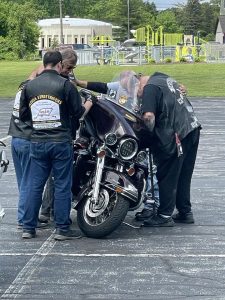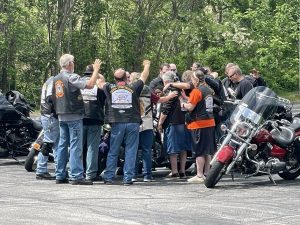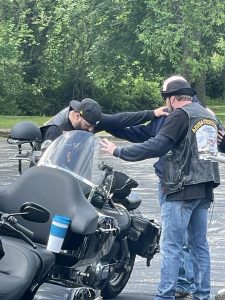 The Toledo,Ohio  Chapter of Azusa Street-Riders held its first Blessing of the Bikes on, Saturday, May 28th, 2022.
There were 25 bikes and riders with a total of 50 in attendance, including volunteers. There were five different patches represented which included:
CMA's, Last Call Biker Church, Iron Coffin MC,
Broken Chains, and AM Vets. We also had guests from Warren, OH
(ASR Ohio Coordinator), Wooster, OH, and Clarksburg, WV.
Other guest riders attended because they heard about our event through local advertising or by word of mouth and outreach.
We believe doors where opened for many this day. Several guests reported how friendly and kind everyone was and three guests stated they had more questions and wanted to be in service Sunday morning.
Also, our Chaplain was invited to preach next Sunday at the Last Call Biker Church. Seeds have been planted and will grow in Jesus name.
After the ride to Dundee and lunch stop. A few ASR members rode to Hell. That's Hell, Michigan for some pictures.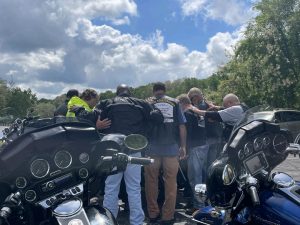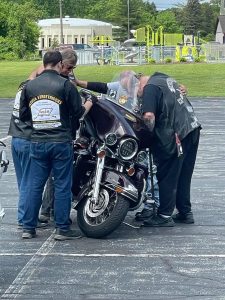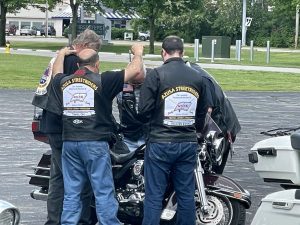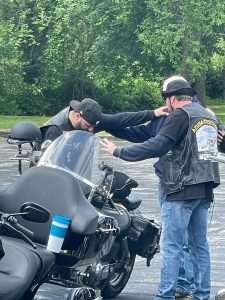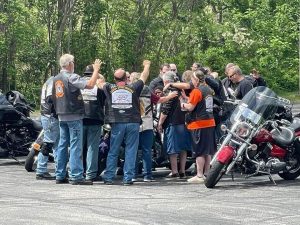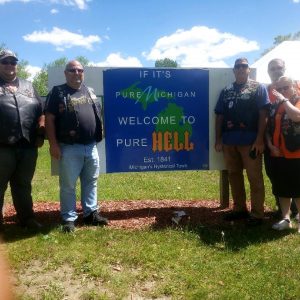 Ron Condon
The following two tabs change content below.

Michael Theodore is married to Laureen, and both are devoted followers of Jesus Christ. Michael serves the Azusa StreetRiders Motorcycle Ministry as both National Road Captain and as Ohio District Coordinator. He is passionate not only about riding, but also using motorcycles as a witnessing tool to affect souls for the Lord Jesus.

Latest posts by Michael Theodore (see all)