CONFIDENCE IN GOD
By Julie McGhghy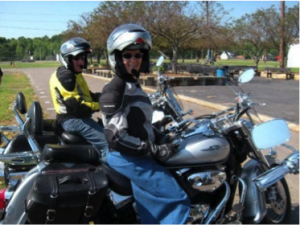 Blessings to all of my ASR friends. Mike and I love and miss you so much, but we are enjoying serving as Associates in Missions in Costa Rica.
I also started a new project.  I'll be writing a new blog post on http://confidenceingod.com/ approximately every other week. As the name of the website suggests, I will be blogging about having confidence in God in many areas of our lives.
I spent many years of my Christian walk with faith, but not confidence. I had faith that God was all He said He was and would do all He said He would do. But I wasn't confident that He would do those things for or through me. Through the years He has shown me His faithfulness, His desire for each of us to complete our walk with Him, that I can relax in Him because He will keep me with Him, and that He will work for and through me. Now my heart's passion is to share with others what I have learned in order to walk with confidence in God.
The first post in the website asks, "Do you lack confidence in God?" and provides 8 scriptures to demonstrate how God loves and protects us. God used so many of you to help me build confidence in Him as I rode with the ASR and served as the National Ladies' Chaplain. I'd like to help you grow your confidence in God in return.
Please visit the Confidence in God page on Facebook (https://www.facebook.com/BuildConfidenceInGod/) and the website (http://confidenceingod.com/). Like, share, comment, send me a private message. And you will receive an additional article entitled, 5 Steps to Experience More Confidence in God when you sign up to receive updates about the website.
The following two tabs change content below.

Robert Thompson serves as President of Azusa StreetRiders International, the Apostolic Motorcycle Ministry of Jesus Christ.

Latest posts by Robert Thompson (see all)