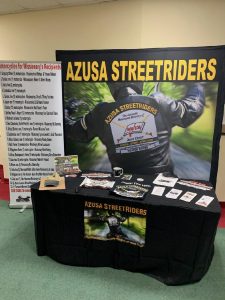 A big thank you to Brother Rick Perry and the New Haven Connecticut chapter for representing Azusa StreetRiders at Winter Fire this year. You guys did an amazing job with the booth.
The following two tabs change content below.

Michael Theodore is married to Laureen, and both are devoted followers of Jesus Christ. Michael serves the Azusa StreetRiders Motorcycle Ministry as both National Road Captain and as Ohio District Coordinator. He is passionate not only about riding, but also using motorcycles as a witnessing tool to affect souls for the Lord Jesus.

Latest posts by Michael Theodore (see all)