I am posting this on behalf of Bro Guzman our ASR Coordinator for the Philippines please those that wish to give please contact Bro Thompson or Sis Theodore and we can coordinate this love offering . Regardless all of any offering we all can pray so let's touch the throne of God for our Brothers,  Sisters, family and strangers affected by this tragedy.
ASR PH is going to conduct a community service to help our apostolic brothers. And churches who are severely affected by the eruption of taal volcano, we are all affected by the ashfall because taal volcano is only 50km away from us (manila), and because of this I'm asking for your kind heart as brothers in Christ, any help you extend will be great help for Apostolic Pastors and churches devastated by the eruption, for now 3 building churches was severely damage due to thick ashfall.
Attached are the photos of our relief operation to the Taal volcano eruption victims..
Deliver the goods to one of the cousin of pastor Sael Anota.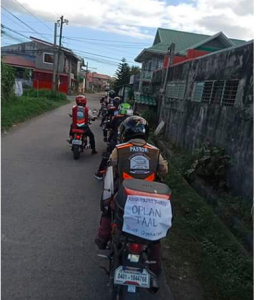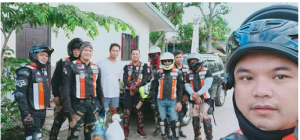 Repacking of goods to be deliver to places where some brethren stayed.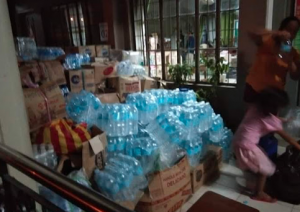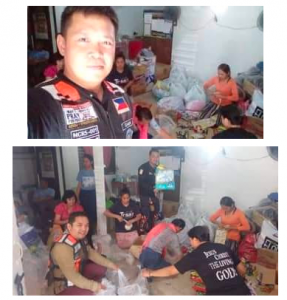 Evacuation center at Malvar Batangas, where some of our Brethren are staying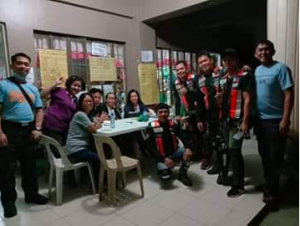 We are still raising funds to conduct another operation.. this time we will enter to the boundary of safe zone & danger zone set by the government , area where relief operation is hard due to road access for the 4 wheels.. but the motorcycle can pass.. I'm still asking for assistance.. any amount will be a great help for us so we can help others on behalf of AzusaStreet Riders. We also take this opportunity to share the gospel before giving the relief goods to the victims.
Best regards,
Rodante de Guzman
ASR coordinator Phils.
The following two tabs change content below.

Robert Thompson serves as President of Azusa StreetRiders International, the Apostolic Motorcycle Ministry of Jesus Christ.

Latest posts by Robert Thompson (see all)