From an email transcript between Bro Schafer, Missionary to India and the and the Azusa StreetRiders board
Dear Brother Robert Thompson,
Praise the Lord it was good speaking with you this morning. As discussed attached are some pictures of the Azusa Street Riders Kesavaram India.  This Chapter was started with the donation from the Azusa Street Riders of two motorcycles in 2011.  These Ministers are Acts 2:38 and use the motorcycles to reach tribal areas in their region.  They also take care of widows, leper-sous people and orphans.
I want to thank you for your kind consideration and  assure you that these are the uttermost parts of the earth that will be reached.
I am copying this e-mail to Pastor Matthew Raju and his son Chinna.  I will have them contact you directly for any further information that might be needed.
In His service,
Pastor Gary Schafer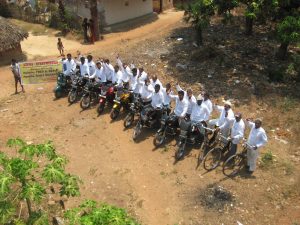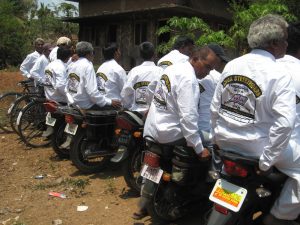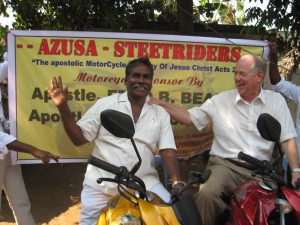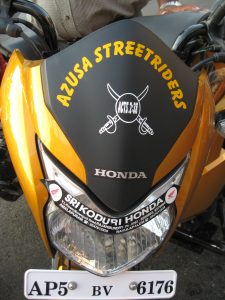 DEAR BELOVED MAN OF GOD FRED BEALL,
WE HAD WONDERFUL AZUSA STREET RIDERS IN KESAVARAM INDIA WITH NEW BACK PATCHES.

THANK YOU VERY MUCH FOR YOUR PRAYERS AND LOVE.

I WILL SEND MORE INFORMATION TO YOU VERY SOON.
PASTOR.P. MATTHEW RAJU INDIA.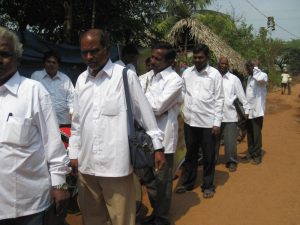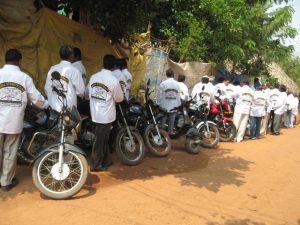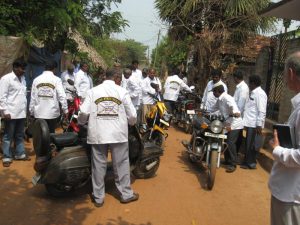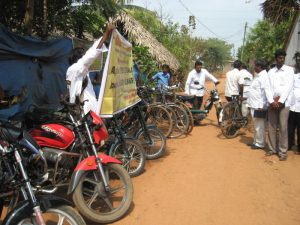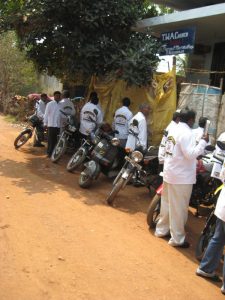 The following two tabs change content below.

Robert Thompson serves as President of Azusa StreetRiders International, the Apostolic Motorcycle Ministry of Jesus Christ.

Latest posts by Robert Thompson (see all)