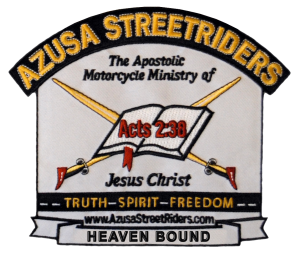 Like to take the time to welcome the new East Texas Chapter members
Thank you Clearance Erap Texas Coordinator for your hard work.
Welcome Johnny and Esther Carr, Mike And Vickie Powell, Jerald and Donna Varnell, and David Bethel.
Looking forward to what the Lord has in store for the East Texas Chapter in 2020.
The following two tabs change content below.

Michael Theodore is married to Laureen, and both are devoted followers of Jesus Christ. Michael serves the Azusa StreetRiders Motorcycle Ministry as both National Road Captain and as Ohio District Coordinator. He is passionate not only about riding, but also using motorcycles as a witnessing tool to affect souls for the Lord Jesus.

Latest posts by Michael Theodore (see all)