Greeting in Jesus name from Costa Rica. We miss seeing everyone this year at the National Rally. Our friends in ASR are so supportive and caring that it is always a time of encouragement when we are together. We are starting our 8th week in Costa Rica and have been busy. We completed 4 weeks of Spanish immersion classes which is a start but we have a long way to go to be fluent in Spanish. God has provided a vehicle at a very reasonable price so we are able to get around. We were able to sell our house in July so we praise God that we are not maintaining two households.
We have been able to teach in Sunday School and Julie will start teaching English classes at the Pavas church in mid-August.   The people here are excited about learning English since it provides more opportunities for employment. God is opening doors for us to get involved.  The people here are true worshippers and are expecting and working toward a great revival in Costa Rica.
We have met a few bikers here and have handed out several of our ASR cards. One of the bikers has been in group rides with the Soldiers for Jesus, which is the only Christian motorcycle club in Costa Rica that we have found. We are living in the San Jose metro area which has a population of around 2.2 million people. The roads are similar to what you would find in the Smokey Mountains – very narrow, lots of curves, and steep climbs. A 1.5 mile drive to the grocery store can take 15-20 minutes each way. Motorcycles are everywhere and are very aggressive.   It gives a totally new meaning to lane splitting. The motorcycles are on your right, your left, and will cross in front of you to go from one side to the other depending on traffic. It will be an experience to ride here.
We are praying for ASR, the services and for the business meeting at the Nation Rally. Please keep us in your prayers as we make this transition. God is Great!
Bro & Sis McGhghy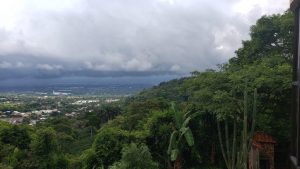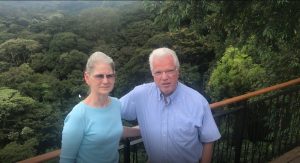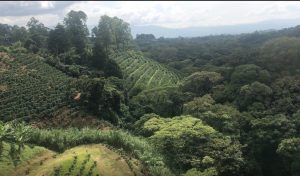 The following two tabs change content below.

Robert Thompson serves as President of Azusa StreetRiders International, the Apostolic Motorcycle Ministry of Jesus Christ.

Latest posts by Robert Thompson (see all)