March 1 Bind The Strong Man Myrtle Beach, SC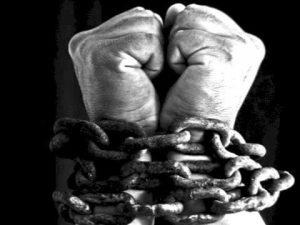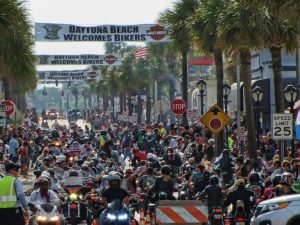 5th Annual Azusa StreetRiders Daytona Beach Bike Week Outreach
March 14-17
I want to invite as many that can possible make the 5th Annual Azusa StreetRiders Daytona Beach Bike Week Home Missionary
Outreach Event.
This event is to be held Saturday March 16th at
The Pentecostals of Daytona Beach
1011 W. International Speedway Blvd
Daytona Beach, FL
Pastor Luis Rodriguez
We will host a BBQ, Free Bike Wash, Singing & Worship, Evangelistic Service and Great Fellowship. The main event will be held March 16th located right on International Speedway Blvd 1 mile from the Daytona Speedway race track.
Allow me to state for the record; There are a lot of things at Daytona Bike Week that we will not involve ourselves in. I have to believe that jesus Christ can reach a lost soul even under these circumstances. I know this this atmosphere may not be what some may consider conducive for reaching the lost I disagree. This is one of our mission fields so and I again encourage all those that possible can come be apart of this great event to please do so, in addition we can show support for a Home Missionary in the midst of it all.
We have accommodations of sorts so do not be discouraged by the high prices of hotels.
Central Louisiana Chapter Bike & Car Show
March 30 at 8:AM Ball, Louisiana
Northwest Louisiana Chapter 1st Biker Sunday
March 31 at 10 AM
Host Church The Pentecostals of Bossier City, Louisiana
Michael Theodore
National Road Captain
The following two tabs change content below.

Michael Theodore is married to Laureen, and both are devoted followers of Jesus Christ. Michael serves the Azusa StreetRiders Motorcycle Ministry as both National Road Captain and as Ohio District Coordinator. He is passionate not only about riding, but also using motorcycles as a witnessing tool to affect souls for the Lord Jesus.

Latest posts by Michael Theodore (see all)