BANGKOK THAILAND
Let's keep Bro Robert Frizzell in our prayers where he is working on establishing first time ever a new chapter for the Azusa StreetRiders  Ministry in Bangkok, Thailand.
20 million registered motorcycles more than all the cars, trucks and public transport put together.
WOW what A biker's Sunday we could have there !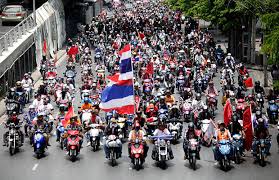 PHILIPPINES
I wanted to thank the UPCI Foreign Missions Department  especially Bro Bruce Howell, Bro Tom Harding (who BTW is an ASR memer), Bro Buckman, Bro Picar and many more in assisting the Azusa StreetRiders Ministry in facilitating sending funds to Bro Guzman the Azusa StreetRiders Coordinator for the PhilippInes.
This was done in memory of a great man of God, Bishop Ompad who went to be with the Lord earlier this year and a big supporter of the Azusa StreetRiders Ministry, Philippines.
The Azusa StreetRiders membership voted unanimously at our National Conference to send enough funds to purchase this bike in memory of Bishop Ompad The new motorcycle is to be given to a local "pioneering" pastor for the furtherance  of the Gospel in that region. This was money well spent and may God get the glory.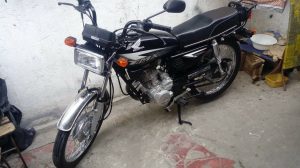 Azusa StreetRiders Ministry – Philippines 
Youth Rally
Azusa StreetRiders Philippines promoting this ministry to  apostolic youth simultaneously at two different  UPCI Youth Conventions in November for Section 2 Fishermail Quezon City (Bro Danilo Guzman) & Section 5 Queens Row Cavite City (Bro Dennis Elardo)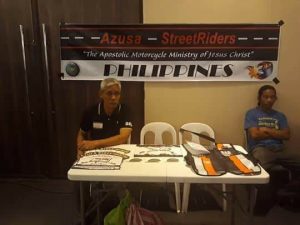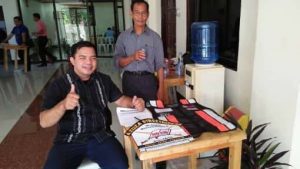 The following two tabs change content below.

Robert Thompson serves as President of Azusa StreetRiders International, the Apostolic Motorcycle Ministry of Jesus Christ.

Latest posts by Robert Thompson (see all)