As of September 30th – Greenville, TN
Pastor Jeremy Carver. The Maryville chapter spent the day  with members of our newest chapter, after a great service we enjoyed a delicious  Mexican dinner and held proceedings to establish our newest chapter. Welcome aboard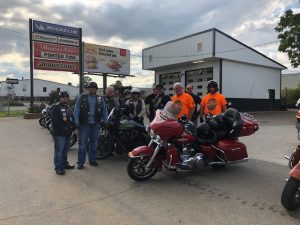 The following two tabs change content below.

Robert Thompson serves as President of Azusa StreetRiders International, the Apostolic Motorcycle Ministry of Jesus Christ.

Latest posts by Robert Thompson (see all)