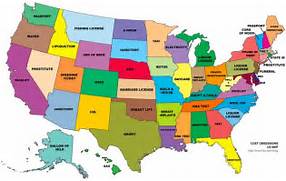 FLORIDA
S.B.346 would require motor scooter riders younger than 21 to wear helmets while on public roads. The bill applies to motorcycles and scooters of 50cc or less. Current law allows riders 16 and older to decide whether to wear a helmet on those bikes. The proposed legislation comes a year after a failed attempt to reinstate universal mandatory motorcycle helmet use.
MICHIGAN
A new state law allows anyone with a valid driver's license to operate an auto cycle –a three-wheeled vehicle with side -by-side seating and steering wheel. No motorcycle endorsement is needed. Three – wheeled motorcycles still require a motorcycle license to operate.
MISSOURI
The city of Columbia is considering a ordinace banning all texting for drivers younger than 21 and for commercial truck drivers. Efforts to enact a statewide ban have proved unsuccessful. The Columbia effort is part of the city's Vision Zero plan, intended to reduce traffic injuries and deaths.

Michael Theodore
National Road Captain
The following two tabs change content below.

Michael Theodore is married to Laureen, and both are devoted followers of Jesus Christ. Michael serves the Azusa StreetRiders Motorcycle Ministry as both National Road Captain and as Ohio District Coordinator. He is passionate not only about riding, but also using motorcycles as a witnessing tool to affect souls for the Lord Jesus.

Latest posts by Michael Theodore (see all)