Article by
Austin Seaton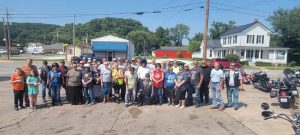 Hello and greetings from the west central Illinois Azusa Street Riders! Based in Jacksonville, Illinois. Our chapter started 6 years ago with the help and guidance of brothers Mark Hardin and Scott Culver. From there we began our endeavor and this year hosted our 5th annual biker weekend. With our largest turnout to date we began the first of our 3 day event with prayer. We drove from church to church in our region and prayed for revival and an outpouring of the holy ghost across our state and nation. Saturday we began with a breakfast meet and greet welcoming old friends and introducing new ones. After the ride concluded we met at Austin Seaton and wife Melissa Seatons home for food games and fellowship. Sunday was nothing short of anointed Brothers David Barajas and family of Moline IL brought a message of Praise and releasing a spirit of the lion of Judah. The alters filled as a overwhelming spirit of the Holy Ghost began to pour out lives held in bondage changed and multiple being refilled with the Holy spirit after years away from God's love. I am beyond blessed by the ministry of the Azusa Street Riders and cannot wait to see what the upcoming year's have in store. I leave with a scripture that has been deeply impacting as of late Psalm 27/14 Wait on the Lord be of good courage and he will strengthen thine heart. Thank you so much to all of my local chapter for making this our best year yet and cannot wait for what is yet to come!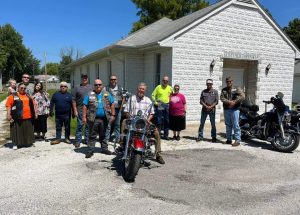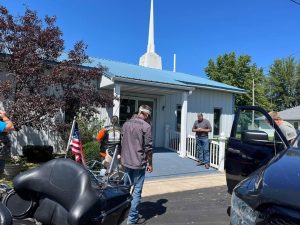 The following two tabs change content below.

Michael Theodore is married to Laureen, and both are devoted followers of Jesus Christ. Michael serves the Azusa StreetRiders Motorcycle Ministry as both National Road Captain and as Ohio District Coordinator. He is passionate not only about riding, but also using motorcycles as a witnessing tool to affect souls for the Lord Jesus.

Latest posts by Michael Theodore (see all)