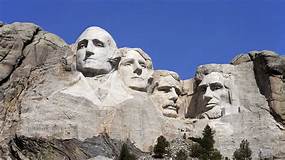 Just a little information on the park fees and parking fees to enter Mount Rushmore, Crazy Horse Monument, Custard State Park. I hope this will help you out some.
Entrance Fees:
Mount Rushmore Entrance Fee – $0.00
There is no entrance fee for Mount Rushmore National Memorial. However, fees are required to park at the memorial.
Mount Rushmore Parking Fee – private vehicles – $10.00 This includes motorcycles.
Parking fee is for private passenger vehicles, valid for one year from date of purchase. Parking fee for Seniors, 62 and older, is $5 and Active Duty Military parking is free. Annual Pass, Annual Pass – Military, Senior Pass, Access Pass and Every Kid Outdoors Pass do not apply.
Crazy Horse Monument.
MAY 28TH – OCTOBER 11TH, 2021
$35.00: 3 or more people in a vehicle
$30.00: 2 people in a vehicle
$15.00: 1 person in a vehicle
$10.00: Per person on a motorcycle, bicycle, or walking
No parking fee.
Custard State Park
Custer State Park is open year-round, 24 hours per day.
FEES:
A temporary (1-7 days) license is $20 per vehicle. An annual park entrance license is $36 and you can buy a second annual park entrance license for $18.
The Badlands National park Fees for Entering the state park.
$30.00 a Vehicle
$25.00 for Motorcycles
Riding the outside loop of the North Badlands Route 240 from Wall,SD to Interior,SD or vice versa. There is no fee. Riding the south loop of the Badlands Route 44 from Rapid City,SD to Interior,SD or vice versa. There is no fee.
Hope this helps you all out some when riding to Rapid City.
Michael Theodore
National Public Relations Coordinator
The following two tabs change content below.

Michael Theodore is married to Laureen, and both are devoted followers of Jesus Christ. Michael serves the Azusa StreetRiders Motorcycle Ministry as both National Road Captain and as Ohio District Coordinator. He is passionate not only about riding, but also using motorcycles as a witnessing tool to affect souls for the Lord Jesus.

Latest posts by Michael Theodore (see all)