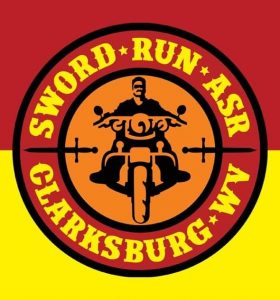 May 8th Kicks off the Sword Run in Clarksburg,WV
These are the dates that follow please mark them down.
Heaven Bound Hoosiers Bloomington, Indiana
May 22-23 Biker Sunday.
Central Missouri Biker weekend May 29-30
OMAHA BIKER SUNDAY JUNE 11-13
ASR BLACK HILLS RAPID CITY, SD FELLOWSHIP RIDE JUNE 14-16
ALJC General Ministry Conference Chattanooga, Tn June 15-18
HOCKING HILLS, OHIO BIKER SUNDAY JUNE 26-27
Indiana Northern chapter Biker Sunday July 16-18
Wooster, Ohio Biker Sunday July 30-Aug 1st.
MICHIGAN BIKER SUNDAY AUGUST 13-15
WARREN,OHIO BIKER SUNDAY AUGUST 27-29
West Virginia Biker Sunday September 18-19
UPCI General Conference October 5-8 Indianapolis, Indiana
ASR National Rally October 14-16 Bossier City,Louisiana

National Public Relations Coordinator
The following two tabs change content below.

Michael Theodore is married to Laureen, and both are devoted followers of Jesus Christ. Michael serves the Azusa StreetRiders Motorcycle Ministry as both National Road Captain and as Ohio District Coordinator. He is passionate not only about riding, but also using motorcycles as a witnessing tool to affect souls for the Lord Jesus.

Latest posts by Michael Theodore (see all)