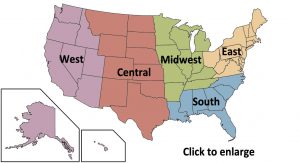 From the AMA
Ohio
The Ohio department of Transportation has teamed with the Ohio State Highway Patrol to create Central Ohio's first "Distracted Driving Safety Corridor" along a stretch of I -71 in Delaware and Morrow counties. The 22 mile corridor will be staffed with more troopers looking for violations. ODOT also will install signs warning drivers they have entered the corridor where there is zero tolerance for distracted and unsafe driving.
Ohio
Two bills were introduced in the state legislature on the topic of distracted driving. S.B. 279, from would expand the current law for minors to all drivers, prohibiting hand held device use and making it a primary offense, Currently adults texting while driving may be cited only if they are stopped for another reason. S.B. 285 introduced would make comprehensive changes to the state's distracted driving laws based on recommendations from the Ohio Department of Transportation Distracted Driving Task Force. The bill would restrict all hand held e-device use and make use of devices a primary offense. It would add incremental penalties for repeat offenses. The bill would add to the existing offenses of vehicular homicide vehicular assault the new offense of "vehicular harm". It also would make device use violations a "strict liability" offense, meaning the driver's intentions are not relevant. This provision addresses the defense of "but he/she didn't mean to crash." S.B. 285 also calls for distracted driving instuction in driver's education courses.
Missouri
Gov. Mike Parson signed H.B 1963, which gives motorcyclist 26 or older freedom of choice regarding helmet use while riding. To ride without a helmet, though, motorcyclist must provide proof of heath insurance and have an 'M" endorsement on their driver's license. The new law takes effect August 28.
Indiana
A new law went into effect that prohibits drivers from holding their cell phones while the vehicle is in motion. The use of hands free technology remains legal while driving.
Thanks to Harley Davidson for launching the "Learn-To-Ride" programs to draw new riders to the motorcycle lifestyle. The "Learn-To-Ride" differ from existing programs by offering one-on-one or small private group training in a low- stress environment under the supervision of a professional riding coach.
Michael Theodore
National Public Relations Coordinator
The following two tabs change content below.

Michael Theodore is married to Laureen, and both are devoted followers of Jesus Christ. Michael serves the Azusa StreetRiders Motorcycle Ministry as both National Road Captain and as Ohio District Coordinator. He is passionate not only about riding, but also using motorcycles as a witnessing tool to affect souls for the Lord Jesus.

Latest posts by Michael Theodore (see all)