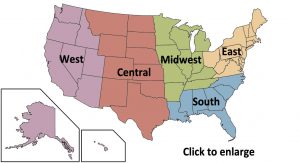 Articles from American Motorcyclist (AMA)
OHIO
Ohio motorcyclist would be allowed to use earplugs while riding under a bill passed by the state legislature and forwarded to Gov. Mike DeWine, It currently is illegal to use headphones or earplugs while riding in Ohio.The use of earplugs can help protect riders' hearing from the noise caused by wind,loud exhaust notes or other traffic, The new law ( H.B. 129) would still prohibit the use of earphones for listening to music or other entertainment while riding. The definition of earphones does not include speakers or other listening devices that are built into protective headgear.
SOUTH CAROLINA
H.3355 would prohibit the use of electronic devices while driving. Introduced by state Rep.Bill Taylor (R -Aiken),the offense would be known as "Driving Under the Influence of an Electronic Device (or DUI-E)."
VIRGINIA
State Delegate Tony Wilt (R-Broadway) introduced a bill that would allow lane filtering in Virginia under certain conditions, but the bill failed to emerge from committee following a 3-3 tie vote. H.B. 1236 would have allowed motorcyclist to move between traffic that is stopped or moving at 10 mph or slower, as long as the motorcyclist is on a road with two or more lanes in each direction, the motorcyclist does not exceed 20 mph while filtering, and the maneuver can be preformed safely.
WEST VIRGINIA
A bill introduced in both House and Senate would allow motorcyclists to ride without a helmet. H.B. 2070 and S.B. 153 would allow those 21 years or older to operate or be a passenger on a motorcycle without a helmet if they have held a motorcycle license for a minimum of two years.
ARIZONA
H.B. 2285, introduced by state Rep Noel W. Campbell (R-Prescott), would make it legal for motorcyclist to over take and pass another vehicle that is stopped in the same direction of travel in the same lane if the street is divided into at least two adjacent traffic lanes in the same direction of travel, the speed limit does not exceed 45 mph and the motorcyclist is traveling at 15 mph or slower.
MISSOURI
The Kansas City council approved a ban on texting while driving for all motorist within the city limits, as part of its Vision Zero initiative to reduce traffic crashes, injuries and fatalities. State law prohibits drivers younger than 21 from engaging in distractions while driving. The city of Columbia already has adopted similar legislation.Also, the freedom of Road Riders is again asking state lawmakers to repeal the mandatory helmet law. Although Gov, Mike Parson (D) vetoed a repeal last year, as a state legislator he supported legislation permitting helmet choice.
MASSACHUSETTS
The AMA sent a letter of support for H. 3064 and S. 2077, which would introduce responsible motorcycle lane splitting to Massachusetts, but did not take a position on a provision of the bills that would allow riders to use the road shoulder or breakdown lanes. Lane splitting would be permitted when two or more designated lanes of travel in the same direction are traveling at speeds of 10 mph or slower. The rider would not be allowed to travel faster than 25 mph.
NEW YORK
The New York City Council is considering a law that would require side guards on trucks fulfilling contracts with the city, such as private garbage trucks contracted by the city to plow snow. The side guards are designed to prevent motorcyclists, pedestrians and bicyclist from being caught under trucks in traffic. Sponsored by council members Ydannis Rodriguez and Ben Kallos, the bill would require these vehicles be equipped with side guards by Jan 1, 2021.
IDAHO
The state Senate is considering a bill that would ban vehicle operators from using handheld devices while driving. The bipartisan bill, sponsored by five senators, is backed by the Idaho Coalition for Motorcycle Safety, police chiefs and United Heritage Insurance.
MARYLAND
State Delegate Kathy Szeliga ( R- Baltimore County, Hartford County) has reintroduced a bill that would allow lane splitting in Maryland, as well as require state agencies to create guidelines for safe lane splitting and ways to incorporate the practice into rider education. Szeliga's H.B. 920 was referred to the House Environment and Transportation Committee. This is just the second time a lane splitting bill has been introduced in Maryland. This bill would require that the state agencies, including the Motor Vehicle Administration and State Highway Administration, develop guidelines for safe and appropriate lane splitting for motorcyclists and other road users. Also Maryland, S.B. 237 would make motorcycle helmets optional for riders and passengers if the motorcycle operator is 21 or older, has at least two years of riding experience and has completed an approved safety course.
MARYLAND
Ninety-two percent of those commenting on a proposal to reduce tolls for motorcyclists favored the idea. Seven percent opposed it. And 1 percent were neutral. The Maryland Transportation Authority has proposed reducing tolls for motorcycles by 50 percent, among other changes. Of the 287 comments received, 167 addressed the motorcycle proposal. The AMA put out a call in July of 2019 to support the proposal and also urge officials to simply eliminate the tolls for motorcycles. A final decision on the proposal is expected by the end of this year.
WASHINGTON
Effective Jan 1,2020 residents must pass a basic knowledge and skills test to obtain a motorcycle learner's permit and pass advanced knowledge and skills tests to get a motorcycle endorsement on their driver's licenses. Those caught riding without an endorsement could face a base fine of $48 that could rise to $136 with fees and assessments. Under the new rule, an additional penalty of $250 for operating a motorcycle without the proper endorsement is instituted. The new law also creates a subsidy program intended to make rider training more affordable.
Michael Theodore
National Road Captain
The following two tabs change content below.

Michael Theodore is married to Laureen, and both are devoted followers of Jesus Christ. Michael serves the Azusa StreetRiders Motorcycle Ministry as both National Road Captain and as Ohio District Coordinator. He is passionate not only about riding, but also using motorcycles as a witnessing tool to affect souls for the Lord Jesus.

Latest posts by Michael Theodore (see all)