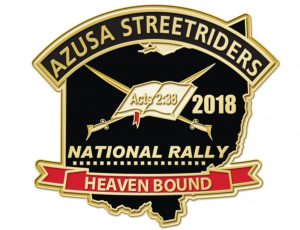 Here is just a few Pictures from our 2018 National Rally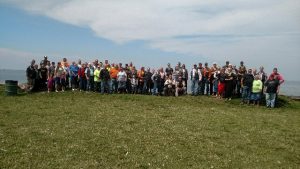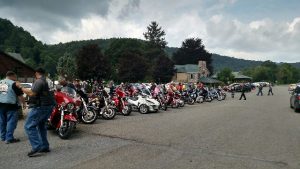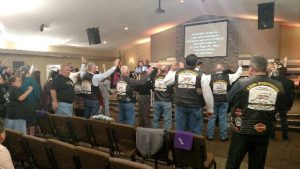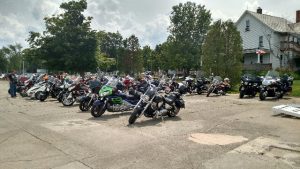 Well this years National Rally has come and gone. Laureen and I along with My Pastor and Pentecostal Community Church would like to say thank you all who took the time out of your busy schedules to ride on up to Northeast Ohio.  And would also like to thank the ASR National Board.By far I would have to say that this years National Rally was hands down one of the best. And it was because of you guys our ASR family who made it so special. We had an awesome time in fellowship, riding, eating, and outreach. What made the outreach worth every effort. Was that we had a family come from our outreach to our rally and one person from that family received the Holy Ghost Thank you Jesus. This is what it's all about. For the members who could not stay for Biker Sunday we had a tremendous out pouring of the Holy Ghost 2 received the Holy Ghost and 5 were baptized praise God. Thank you again for a wonderful National Rally. Looking forward to the 2019 National Rally in Tennessee. Hope to see everyone there.
Michael Theodore
National Road Captain
The following two tabs change content below.

Michael Theodore is married to Laureen, and both are devoted followers of Jesus Christ. Michael serves the Azusa StreetRiders Motorcycle Ministry as both National Road Captain and as Ohio District Coordinator. He is passionate not only about riding, but also using motorcycles as a witnessing tool to affect souls for the Lord Jesus.

Latest posts by Michael Theodore (see all)