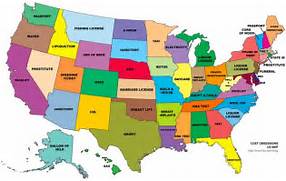 California
A.B. 2972 would prohibit law enforcement officers from stopping motorcyclist based on the fact that a person rides a motorcycle or motorcycle club related clothing  without any individualized suspicion. The AMA supports this bill, which is keeping with organizations position statement on motorcyclist profiling. Also A.B. 1874 would end the transfer of funds by the state taken from the off Highway Vehicle Trust Fund to the General Fund. Currently, state law requires the Controller to transfer $833,000 a month.
Hawaii
H.B. 1749 would require all operators and passengers of motorcycles and bicycles to wear helmets. Current state law requires riders and passengers younger than 18 to wear helmets.
Nevada
A.B. 261 which took effect this year, closes a loophole that allows adults to continue to obtain learner permits, rather than move on to a full motorcycle endorsement on their drivers licenses. Under the new law, the permit expires after six months and may be renewed no more than once. And the applicant may not reapply for another permit for five years.
Michael Theodore
National Road Captain

The following two tabs change content below.

Michael Theodore is married to Laureen, and both are devoted followers of Jesus Christ. Michael serves the Azusa StreetRiders Motorcycle Ministry as both National Road Captain and as Ohio District Coordinator. He is passionate not only about riding, but also using motorcycles as a witnessing tool to affect souls for the Lord Jesus.

Latest posts by Michael Theodore (see all)