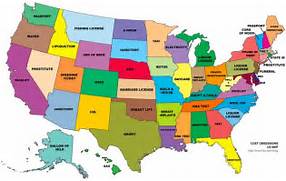 Arizona
The state Senate will consider two bills that would make lane splitting legal for motorcyclist. S.B. 1007 was introduced by state Sen. David Farnsworth. This bill strikes the current language that prohibits lane splitting. S.B. 1015 introduced  by state Sen. John Kavanagh adds language permitting lane splitting and includes a requirement that motorcycle riders and passengers wear helmets.
Florida
H.B. 1283 would create a hit – and – run alert system using dynamic message signs, in the style of the Amber Alert system, to help law enforcement agencies find hit – and – run drivers. The bill was introduced by state Rep. John Cortes.
Maryland
H.B. 142 would provide enhanced penalties for drivers who collide with "vulnerable road users" while distracted.
The bill includes motorcycles in the list of vulnerable road users. A person convicted of a violation would face 30 days in jail and a $2,000 fine. The court also would be empowered to order participation in a motor vehicle safety course and up to 200 hours of community service. The bill was introduced by Delegate Stephen W. Lafferty.
Michigan
The state has officially recognized electric bicycles as legal for use on streets and some trails. No one younger than 14 may ride a electric bike on the streets. Riders between 14 and 18 are required to wear helmets. Michigan law does not classify the bikes as motor vehicles.
Michael Theodore
National Road Captain

The following two tabs change content below.

Michael Theodore is married to Laureen, and both are devoted followers of Jesus Christ. Michael serves the Azusa StreetRiders Motorcycle Ministry as both National Road Captain and as Ohio District Coordinator. He is passionate not only about riding, but also using motorcycles as a witnessing tool to affect souls for the Lord Jesus.

Latest posts by Michael Theodore (see all)