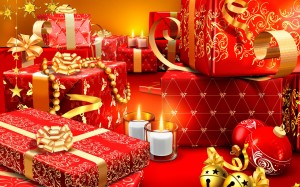 It is that time of the year. If you are looking for a great gift to give a biker put your order in and I will put it together gift wrapped and shipped to that person or shipped to you so you can give it to them. If there is something in particular you would like us to carry in the online store let me know and I will look into making it possible. Purchases help to pay for advertising, ASR event expenses, Booths at events, etc. I have created some gift ideas under Shop>Christmas Gifts.
Merry Christmas to all and to the coming New Year !
I want to remind everyone that if you have any donations for Motorcycles for Missionaries you can make it through the Shop! All donations are appreciated! Thank you to all who have given from their hearts to this worthy cause. It helps  reach out to many lost souls when missionaries can get to the places they need to go.
In January the bills will be emailed for the upcoming 2015 dues. Please make sure that I have your current email address. If you need the bill mailed to you let me know at lydia.diaz@azusastreetriders.com or 609-742-6539. I am also adding a link in the shop for individual memberships. Chapters still need to pay through the invoice so that I know who is paying.
The following two tabs change content below.

Lydia Diaz and her husband, Extor Diaz, are ASR Ambassadors, traveling to many different meetings to represent the ministry, and she also operates the ministry's fundraising efforts through product sales. She served on the board for 7 years as the first ASR Treasurer. They live in Byron, GA.

Latest posts by Lydia Diaz (see all)