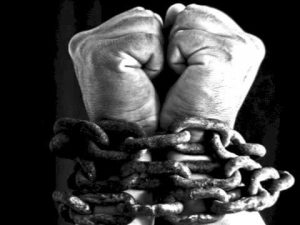 We are already looking forward to the 2020 Bind the Strong Man event kicking off the riding season for the Azusa StreetRiders Ministry. Sis Juli Jasinski from WNOP (World Network of Prayer) will be leading our prayer and directing us on how to bring down strongholds, March 6 & 7, 2020 from 8:00 pm to 8:00 am
Sanctuary of Macon
1780 Tucker Rd
Macon, GA 31220
Please join us in a Daniel fast the day before and during Bind the Strongman.
There will be Prayer to bind and loose, to take over our cities, homes, churches and our lives.
Bring a map of your city and mark key areas (City Hall, Police Dept, courthouse, Schools, colleges, bridges, gateways, Masonic temples, tattoo parlors, palm readers, strip bars, etc)
This is a preview of what we will be addressing and praying:
Plowing before the harvest training
Strongholds of the enemy
Focused prayer
Prayer walk inside the church
Armor of God
Weapons of our warfare
7 Points of effective prayer walking
How to prayer walk and disengagement
Things to pray for your city
Strongholds of the city
How to do spiritual warfare praying
Directed prayer
This year's hosts will be Bro & Sis Diaz
Central Georgia Chapter & Members of the
Sanctuary of Macon church.
Hotels in the area (March 6 – 8th)
Holiday Inn Express & Suites Macon-West
4970 Harrison Rd, Macon, GA 31206
(478) 803-0033
Comfort Inn & Suites West,
5000 Harrison Rd, Macon, GA 31206
478-621-7977
Hampton Inn & Suites Macon I-475, 5010 Eisenhower Pkwy, Macon, GA 31206
478-803-4900